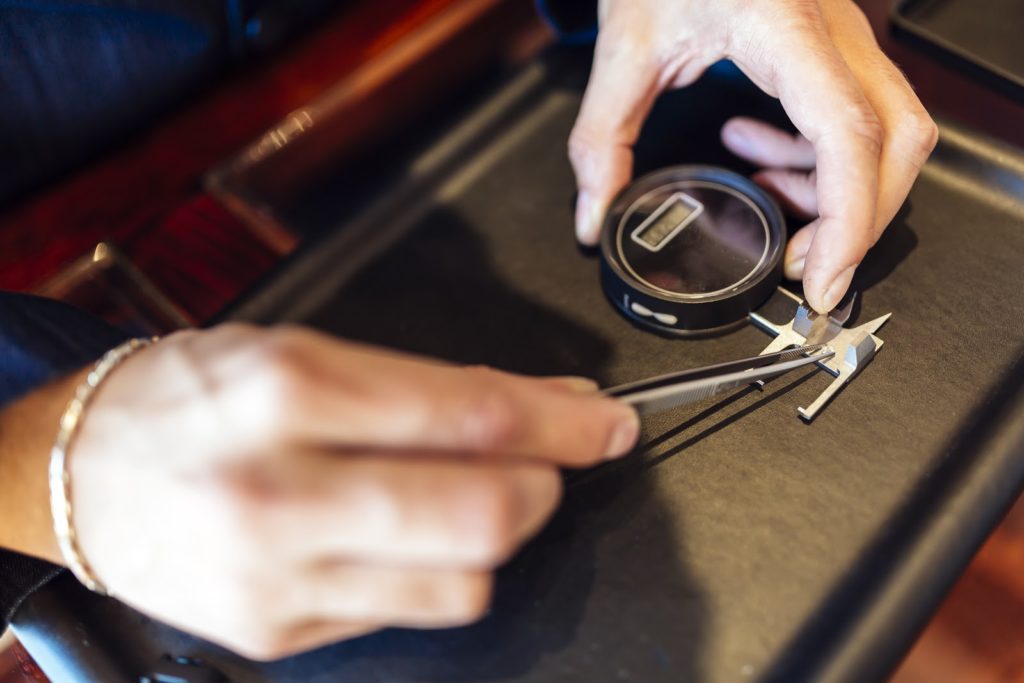 Jewelry Evaluations: Is There a Fee?
A jewelry evaluation is the most critical part of Selling Diamonds, necklaces, and more. It determines the current value of your pieces, and ultimately, how much you'll get paid!
However, if you're new to Selling Fine Jewelry, you might wonder if there's a fee for jewelry evaluations. Do you have to pay for the service—or is it completely free?
What to Expect During a Jewelry Evaluation
Let's start by looking at what happens during a jewelry evaluation.
At your appointment, the jewelry buyer will examine the condition of your items. They'll look for special hallmarks, such as "18K" on gold and "925" on silver. These stampings indicate the quality and value of your piece. The same goes if your jewelry is limited edition or rare.
The buyer will also weigh your pieces. Finally, they'll calculate the total value and make you an offer.
It's worth noting that a jewelry buyer should do all of this in front of you. If a buyer goes into another room or "the back" to finish the process, use caution. This is not the best practice for evaluating jewelry. (For tips on identifying a reputable jewelry buyer, visit our post: What To Look For In A Jewelry Buyer.)
At Southwest Jewelry Buyers, you can rest assured that you'll see the entire evaluation, along with the net worth on a computer screen.
Jewelry Evaluation Fee
We offer free, no-obligation jewelry evaluations at Southwest Jewelry Buyers. This means you will not be charged for an evaluation, nor will you be required to sell your jewelry.
In fact, if you're not ready to pursue the sale, we encourage you to think it over. Our team will never make you feel rushed to make a decision, as we're committed to creating a comfortable and professional environment.
Should you decide to move forward the transaction, we'll write you a check on the spot.
Contact Southwest Jewelry Buyers for Free Jewelry Evaluations In Scottsdale, Arizona
For a free quote, come see us in Scottsdale Airpark. There is no fee to receive a jewelry evaluation, even if you decide not to sell. Furthermore, our GIA-Trained Jewelry Buyers will examine your pieces in a confidential setting, so you can feel secure during the process.
We are available by appointment six days a week. To schedule an appointment, call us at (480) 773-8004 or Complete Our Online Form.
Categories :
Gems