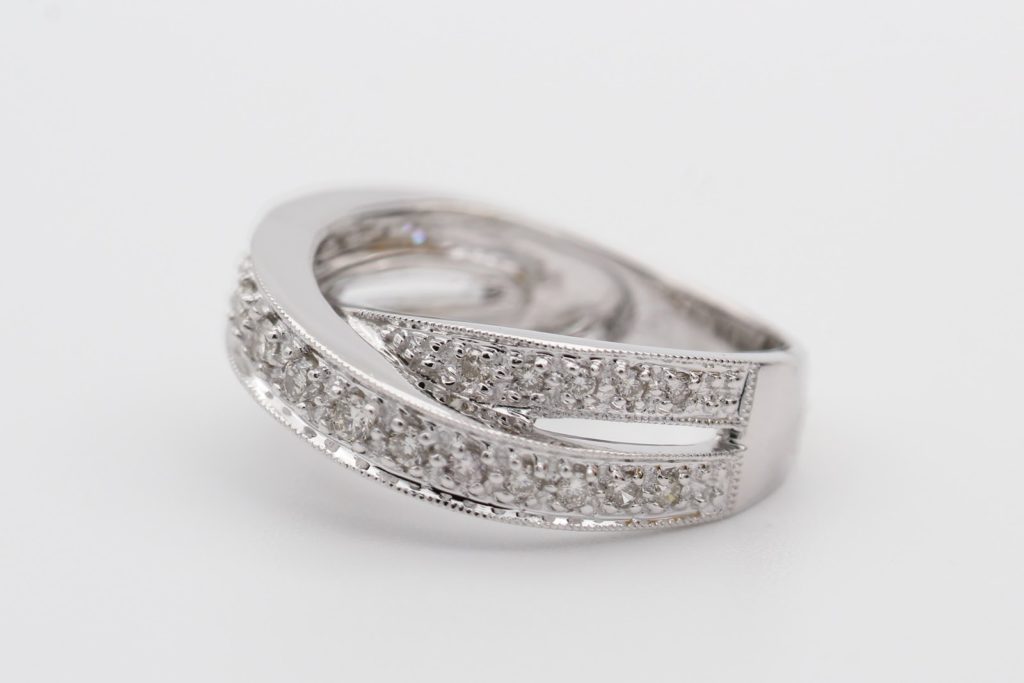 What to Look for in a Platinum Buyer
When you're ready to part with platinum jewelry, it's crucial to choose your buyer wisely.
Otherwise, you may run the risk of receiving an inaccurate appraisal. This can result in a low-ball offer, and ultimately, less money in your pocket.  
Of course, selling to the right buyer is always necessary—whether you're Selling Diamonds, Gold, or even broken jewelry. But considering the high value of platinum metal, it's a good idea to be extra mindful of who you work with.  
Here's what to look for in a platinum buyer:
1. GIA Training
First, make sure the buyer has a GIA degree.
As the world's authority in gemology, the GIA (Gemological Institute of America) holds their students to high standards. Therefore, you can rest assured that a GIA-trained buyer will know how to properly examine and price your platinum.
If a buyer has a GIA degree, they'll typically share this info on their About Us page. If not, don't hesitate to ask them about their professional background. As their potential client, you have the right to know!
2. Experience
Consider the buyer's level for experience, even if they have a GIA degree. After all, the more experience an individual has, the more familiar they are with real-life appraisals.
An experienced buyer will have built upon the skills they have learned at the GIA, ensuring that you receive the most accurate appraisal possible.
3. High Business Standards
Take a look around the buyer's website. Are they accredited and highly rated by the Better Business Bureau? Have they received any local Awards? These aspects represent the standards of their business, so they're certainly worth noting.
4. Positive Customer Reviews
Use the Internet to your advantage. Thanks to platforms like Yelp, Google, and Facebook, you can check the buyer's online reviews and learn about their reputation. Read carefully through the comments, as this will give you an idea of what to expect.
It goes without saying that you want to look for positive reviews. Extra points if they take time to respond to customers, regardless of the feedback.  
5. Professionalism and Respect
During your platinum appraisal, consider their overall approach. Do they pressure you to Sell Your Platinum? Or are they patient and give you space to make a decision?
Consider how they respond to your questions and concerns, too. Maybe you want to know What Platinum Is Used For. Or, perhaps you'd like to learn more about selling other metals, like Silver. In either case, pay attention to how they speak to you. An honest buyer will be respectful, and most importantly, make you feel secure.
Sell Platinum At Southwest Jewelry Buyer
If you're new to Selling Platinum, it can be difficult to know what to look for in a platinum buyer. Luckily, at Southwest Jewelry Buyers, we make it easy—whether you're a first-time client or veteran seller.
Our team of GIA-trained jewelry buyers match all the criteria listed above. What's more, we're highly knowledgeable of the current market value of platinum, so you can expect an accurate appraisal.
Ready to sell your platinum? Call us at 480-773-8004 or Complete Our Online Form to schedule a no-obligation appraisal.
Categories :
Sell Gold Phoenix