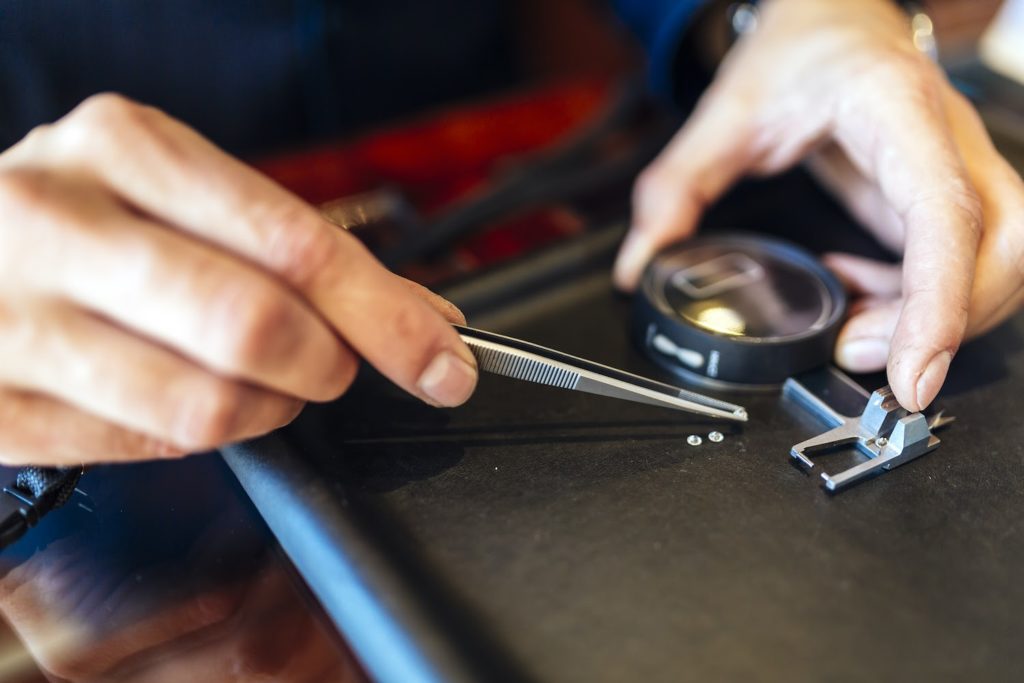 What Are the Different Diamond Sizes?
Thinking about selling a diamond? Before you do, it's a good idea to educate yourself on what contributes to its value—such as size. 
Here's a brief guide to different diamond sizes and what you should know before you purchase one for yourself or someone special. 
Size is determined by millimeter and carat weight
When you think of a diamond's size, you don't necessarily think in terms of millimeters or inches. Typically, you think about carat weight, which is the diamond's total weight, not it's actual circumference or overall area. 
It's a common misconception that the larger the carat weight of a diamond, the better the quality. But, that's not always the case. In fact, a diamond with a poor cut, lower clarity, or dull color won't look as brilliant as a diamond with a smaller carat weight and a more perfect cut and clarity. 
What exactly is carat weight?
Diamond carat weight is the unique unit of measurement jewelers use to weigh diamonds and other precious gemstones. As noted, carat is often confused with the visual size of a diamond. When considering different diamond sizes and shapes, the chart below comes in handy. It shows the typical relationship between the visual size in millimeters and the carat weight of round diamonds. It includes a coin for reference.
Different shaped diamonds look different in the same sizes
Yet another thing to consider about different diamond sizes is the shape of the diamond. Some of the most popular diamond shapes refer to the way they are cut, including:
A diamond of equal size in millimeters and carat weight has a slightly different visual appearance. And, the size of your hand (if it's a ring) and the type of setting around the diamond also influence the finished visual effect. 
Certain settings, such as a halo of small diamonds around a larger center stone, make the center stone appear even larger in perspective to the surrounding ones. Additionally, the size  and width of a ring band can make a single stone look bigger or smaller. 
Popular diamond sizes
Some of the most popular diamond sizes for rings, earrings, and necklaces are in the range of .25 carats to 2 carats. The price of the diamond is determined by a combination of the 4Cs – cut, clarity, color, and carat. For the best value for your money, keep these four factors in mind, rather than just focusing on the size of the diamond. 
Sell your diamond with Southwest Jewelry Buyers
The diamond experts here at Southwest Jewelry Buyers, are GIA-certified gemologists and experts in diamond appraisals. We offer honest, professional, no-obligation appraisals for all your diamonds, gemstones, gold, and silver jewelry. 
In today's uncertain world, selling your unwanted designer watches or platinum jewelry is another great way to fund your next purchase of a diamond of any size. 
Our award-winning team is available by appointment, so you can schedule a confidential appraisal in a safe, socially distanced environment. 
Give us a call at 480-773-8004, or send us a message online to schedule an appointment today.
Categories :
Diamond News