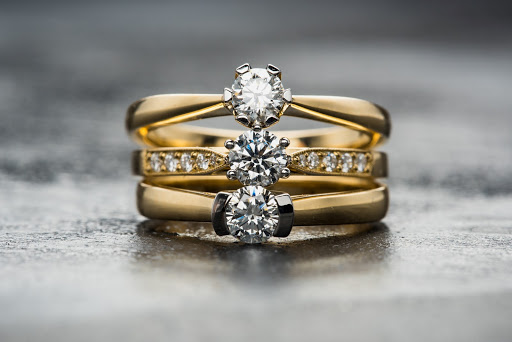 The Best Way to Sell Gold in Phoenix
Needless to say, 2020 has been an interesting year.
A global health crisis, widespread job losses, political uncertainty. All of this may have you feeling uneasy about the future and determined to build up your nest egg for your own security and peace of mind. Selling your unwanted gold is a great start.
In recent decades, the price of gold has been steadily increasing, so it isn't hard to find a willing buyer. However, the challenge is making sure you avoid potential scams and get a fair price for your gold jewelry, watches, coins, and other pieces—which means there are a couple options for selling your gold that you may want to avoid.
Skip the pawn shop, and think twice before selling your gold online.
Pawn shops will never offer you the highest price for your gold, because of course they have to be able to make a profit. In fact, they may buy your gold pieces only to mark them up by as much as 50 percent to resell them after you leave.
Likewise, selling your gold online is incredibly risky, since you can never be positive you're doing business with a reputable dealer. Essentially, you're sending off your gold to an unknown address and hoping for the best, with no guarantee that it will be appraised honestly or if you really will be getting the best price.
Your best option is to work with a local jewelry buyer.
There is a lot to be said about face-to-face interactions, especially when it comes to parting with something as valuable as gold.
With an in-person appraisal, you are an active participant in the evaluation and sale process. You personally witness your gold being weighed and tested, and a good appraiser will explain each step as they are doing it and why it is important.
Before making an appointment with a jewelry buyer in your area, make sure you do your research first and understand the basics. When selling gold or any other type of precious metal, you should at least have a rudimentary knowledge of how gold is measured, what the karat number means, and the what current market value or spot price is.
When you're ready to get paid top dollar for your gold, call us to schedule an appointment.
At Southwest Jewelry Buyers, we aim to make every appraisal experience as effortless and enjoyable as possible. Not only do we consistently pay the highest prices in the Phoenix area for gold jewelry, gold coins, and other pieces, but we respect the privacy of our clients and guarantee that every transaction is completely confidential.
With an A+ rating from the Better Business Bureau, you can rest assured our team will properly evaluate your gold items and treat you with the highest level of respect and professionalism. And, because we know your time is important, we do our best to handle all appointments in a timely fashion.
The experienced team at Southwest Jewelry Buyers can help get the most value out of your gold jewelry and other pieces. We will even buy your scrap gold! Contact us today for a free estimate.
Categories :
Sell Gold Phoenix