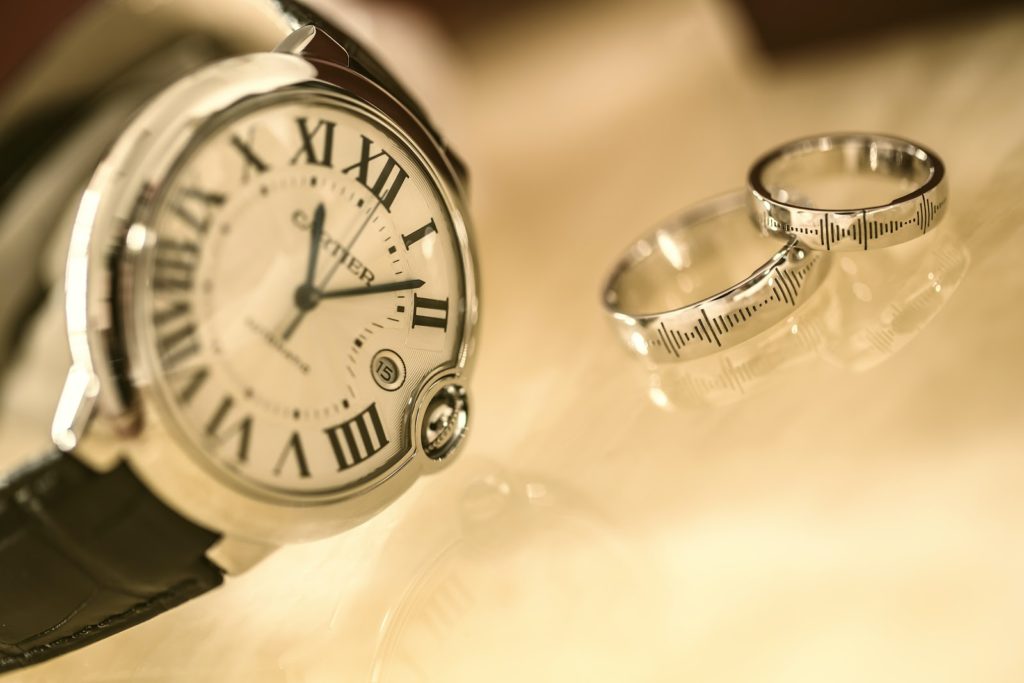 Looking for a Local Cartier Buyer? Visit Southwest Jewelry Buyers in Scottsdale
The Cartier name is synonymous with French luxury.
Founded in Paris in the 1800s as a watchmaker and jeweler, the company now boasts more than 200 boutiques in over 60 countries around the world, and its pieces are worn by royal families and notable celebrities alike.
Today, in addition to high-end wristwatches and jewelry, Cartier also offers a robust line of accessories—from bags, belts, and eyewear to key rings and cufflinks—as well as fragrances for both men and women. Owning a piece from a Cartier collection is a true mark of distinction, which means when it comes time to sell it, you need a buyer you can trust.
Southwest Jewelry Buyers is your local Cartier buyer.
In business for nearly two decades, Southwest Jewelry Buyers is Arizona's premier jewelry buyer, proudly serving clients in Scottsdale and throughout the Valley. Our expert appraisers are certified by the Gemological Institute of America (GIA) to ensure your jewelry will be properly evaluated, and all consultations are by appointment only so that we can give you our full attention while we meet with you and assess your Cartier items.
Why choose Southwest Jewelry Buyers?
When searching for a local Cartier buyer, not just any business will do. Discover what sets us apart, and come see for yourself the difference our team provides.
✔ A+ rating from the Better Business Bureau. The Better Business Bureau, or BBB, is a non-profit organization whose accreditation standards focus on "ethical advertising, selling and customer experiences" to ensure consumers are working with an honest and reliable business partner. You can view the BBB Accreditation Standards here.
✔ Properly trained appraisers. When it comes to exclusive luxury pieces like Cartier and Rolex, you want to make sure your jewelry appraiser is of the highest caliber. Our GIA-trained and certified professionals meet top industry qualifications.
✔ All transactions are completely confidential. We believe our clients deserve the utmost discretion, personal attention, and top-notch customer service. Each appraisal is by appointment only, so you can look forward to a private, one-on-one consultation.
✔ Consistently pay top dollar. When searching for a local Cartier buyer to sell your high-end jewelry, you want to make sure you get the most out of your transaction. Southwest Jewelry Buyers has developed a reputation for paying the best prices in the Valley for your gold, silver, platinum, and diamond jewelry.
✔ Licensed by the city of Scottsdale. We take pride in serving our local community and regularly comply with all local, state, and federal requirements to do business in our area.
Call Southwest Jewelry Buyers today at (480) 773-8004 to schedule your appraisal.
As your local Cartier buyer, we look forward to meeting with you and personally assessing your items. Our business is conveniently located in the Scottsdale Airpark, and we are available six days a week for in-person appointments. For directions or to send us your information online, visit our Contact Us page today.
Categories :
selling diamonds in Scottsdale